Rachel
Senior Dental Nurse. Training in radiography
Rachel joined us in October 2020 having worked in a large general dental practice since 2014. Rachel is completing her qualification in Dental Radiography in September 2021, and also leads our team in taking 3D dental scans of patients teeth. Rachel is well qualified to undertake her duties as our senior nurse.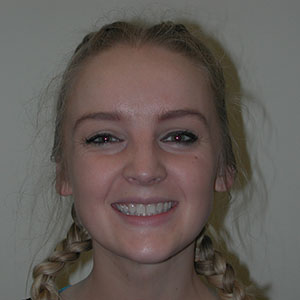 Nikki
Dental nurse
GDC No: 262424
Nikki joined us in 2017, having previously worked in general dental practice for 3 years. She qualified as a dental nurse in 2015, and has gained experience in working with both general dental practitioners as well as implant and oral surgery specialists. With her bubbly and friendly nature, we are proud to have her as part of our nursing team.
Anya
Dental nurse qualified for radiography and Oral health educator
GDC No: 109135
Anya joined us in April 2013 and brings with her many years of dental nursing experience, as well as DIY skills! Anya has worked with orthodontists in the past, as well as a number of experienced general dentists, and as such, provides our team with great experience.
Julie
Qualified Dental Nurse
Julie joined us in 2021, having previously worked for many years in a local dental practice.With her level of experience, Julie brings with her a calm disposition and great clinical knowledge to add to our dynamic nursing team.